Publication date: 03 September 2018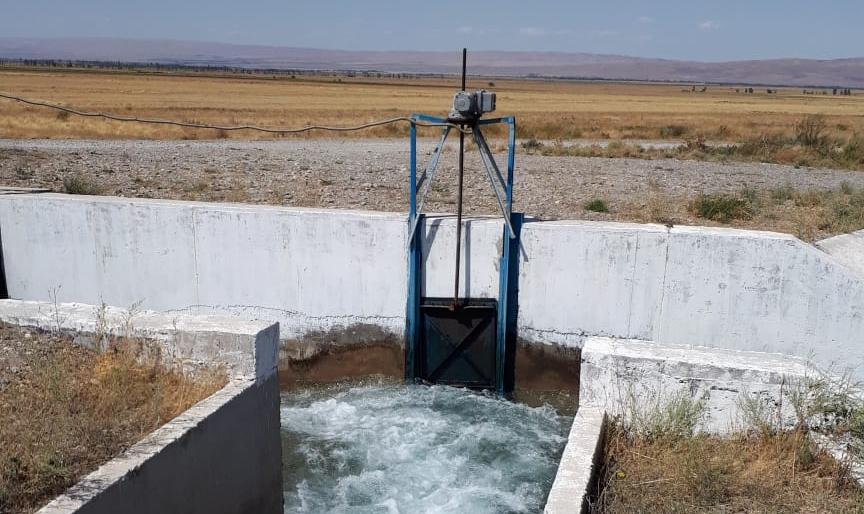 TARAZ On August 27-29, Smart Waters project (CAREC-USAID) specialists held series of trainings for the members of the Small Basin Council (SBC) of the Kazakh part of the Kurkureu suu River. The trainings were conducted within the Smart Waters project.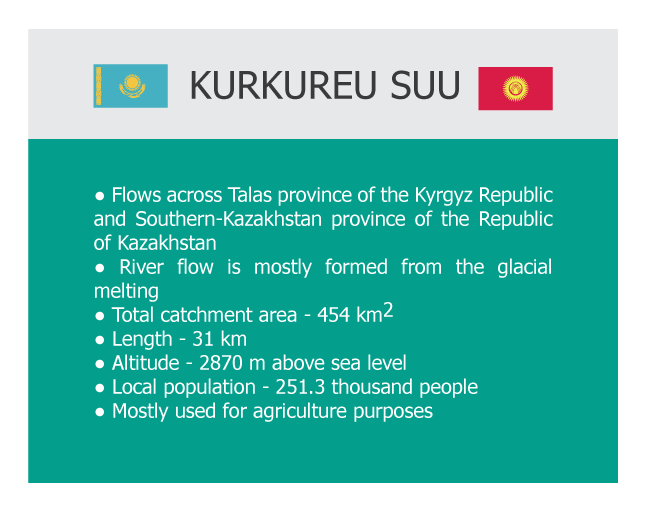 SBC of Kurkureu suu River was established in 2016. The main purpose of SBC is to bring together all the stakeholders for the rational use of water resources and facilities based on the use of integrated water management principles. It should be noted that one of the most difficult problems is a poor water supply from the river flow in some areas of the basin and the lack of proper monitoring. In this regard, the process of basin planning in the Kazakh part of Kurkureu suu river basin continues as well as trainings for SBC members.
The first training was held on water-saving equipment and irrigation technology in the cultivation of crops in the South part of Kazakhstan. The partner of the training was the Kazakh Scientific Research Institute of Water Management (KazSRIWM), which provided its pilot territory as a demonstration site. Senior researcher of KazSRIWM spoke about the international experience of resource saving and demonstrated the achievements of KazSRIWM in this direction. It is worth to note that the organization has many years of experience in land improvement and irrigation, agricultural water supply, pasture watering and water economy.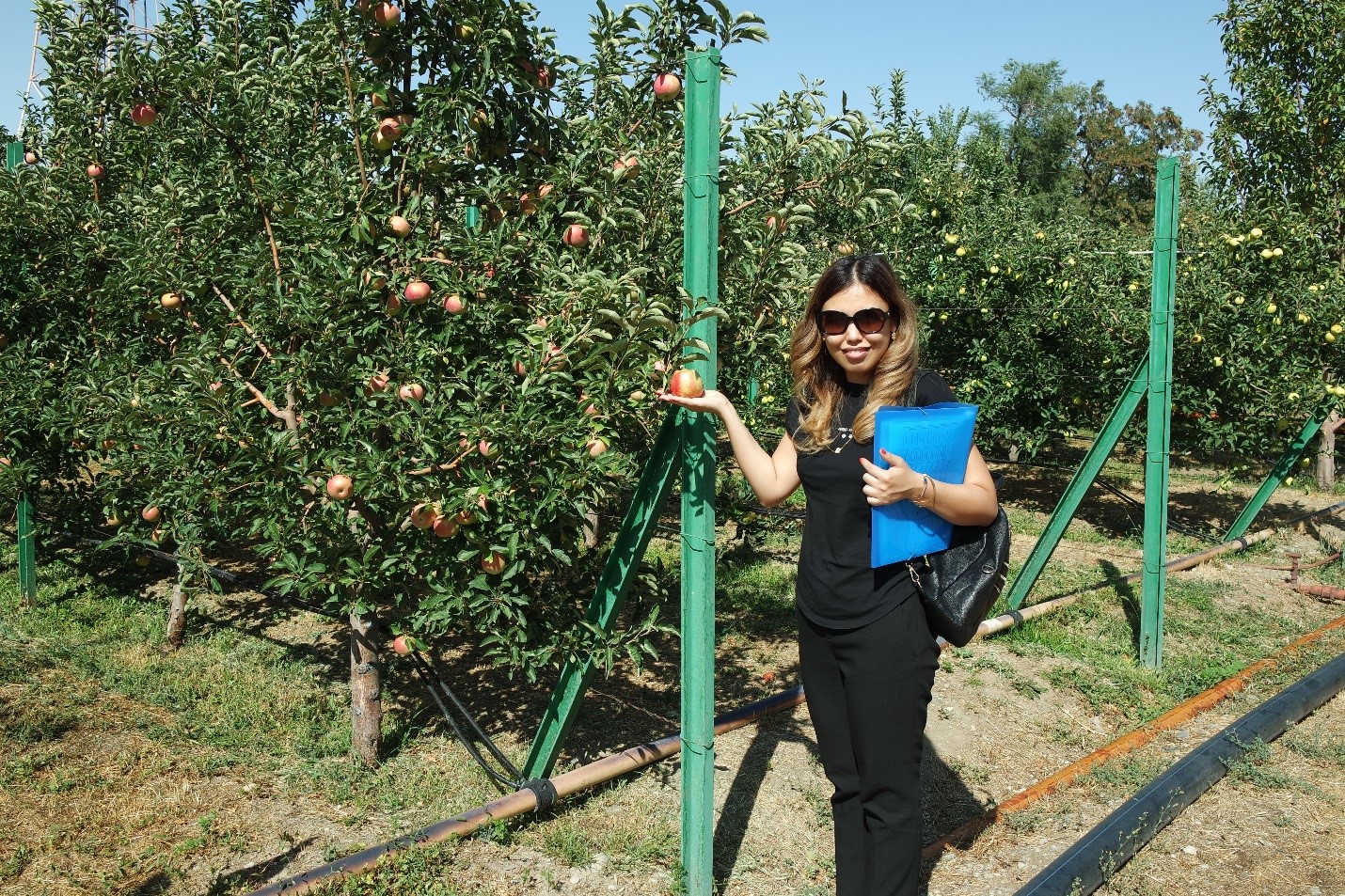 In the next two days, on 28 and 29 August, basin planning trainings for integrated water resources management were held, as well as visits to the pilot areas. These trainings are the second and third modules of the five planned. The purpose of these trainings was to familiarize the participants with the IWRM process and basin planning and to determine the list of the main problems of the basin.
"We discussed that we need the possibility of reviewing the basin plan every 3 years so that it means that it's not a document placed on the shelf. The basin plan is a "living" document, constantly changing in accordance with the conditions. In this connection, it is necessary to reflect the mechanism to make adjustments in the plan. The term of revision and adjustment of the plan should be determined by the members of the SBC" - said the project expert Mr Nurtaza Kudaibergenov.
At the end of the training, the SBC members and stakeholders approved the content of the Basin plan of the Kurkureu suu River.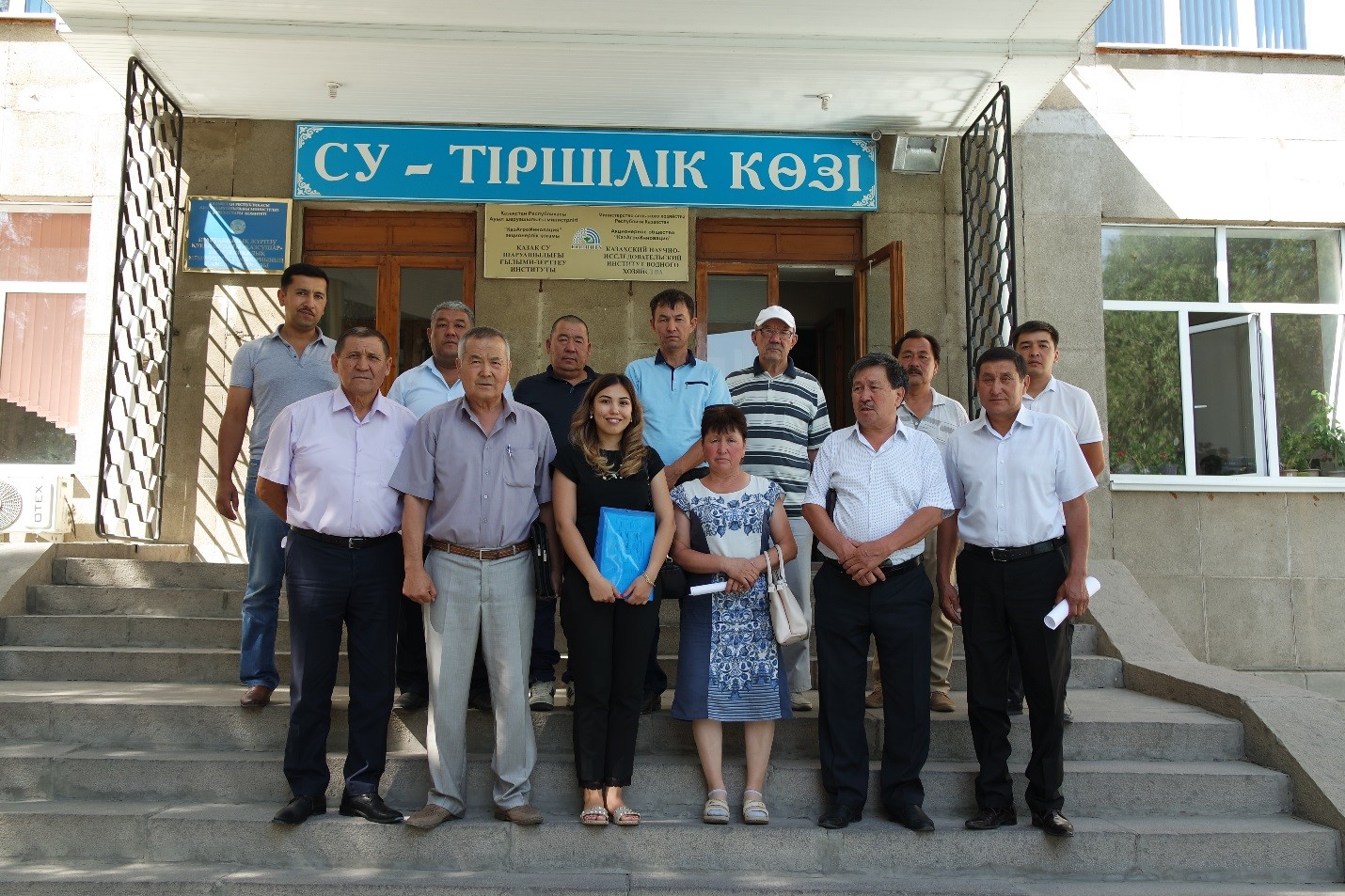 ---
Smart Waters project is implemented by CAREC with the financial support of the United States Agency for International Development USAID during the period 2015-2020. The overall objective of the project is to enhance regional cooperation on shared water resources. Specifically, Smart Waters addresses the knowledge dis-lock in the region in water sector, builds working relations among water managers and specialists, and demonstrates the potential of the basin management approach and cooperation with the academia.