Publication date: 25 May 2016
International training-workshop on the exchange of experience between Water Users Associations of the Islamic Republic of Afghanistan and the Republic of Tajikistan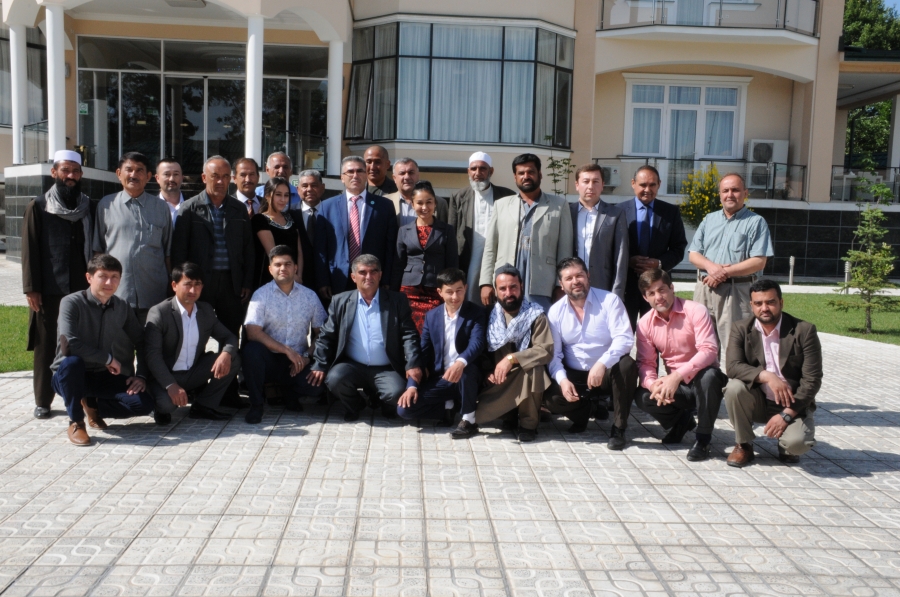 Five-day training on "Exchange of experience and support of Water Users Associations in Afghanistan and Tajikistan" has been conducted within 16-20 May 2016 in Dushanbe.
Being aware about the importance of the WUA in resolving local water management issues the Regional Environmental Center for Central Asia (CAREC) immediately responded to the request of Tajikistan Government to support the educational training on water management and support of WUA's in co-operation with the OSCE Office in Tajikistan and Mercy Corp Afghanistan.
The purpose of the training workshop was to strengthen cooperation between two neighboring countries through experience exchange and capacity building of WUA.
The training-workshop covered all the components of WUA activities, such as legal framework, water planning, estimation of agricultural crops' water consumption, rational technology of water use and others), including two field visits to associations for practical training and strengthening skills.

Training-workshop scheme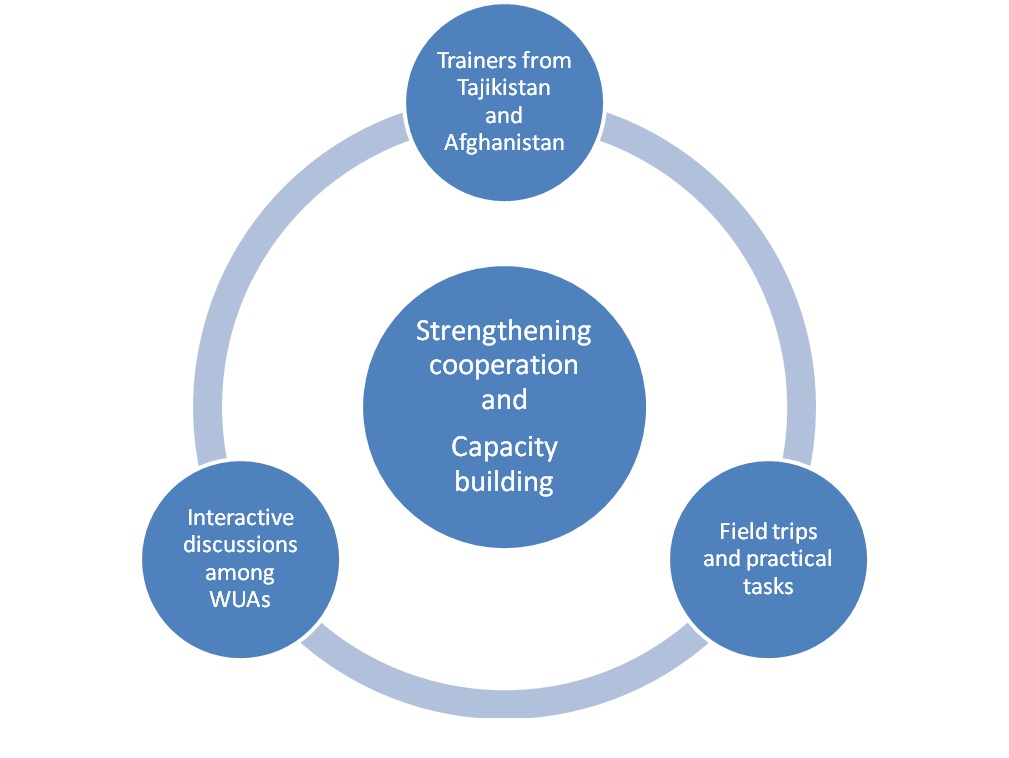 The training-workshop was supported by joint efforts of OSCE Bureau in Dushanbe, Mercy Corps of Islamic Republic of Afghanistan and CAREC in the frames of Smart Waters project.
PHOTO REPORT