Publication date: 13 June 2018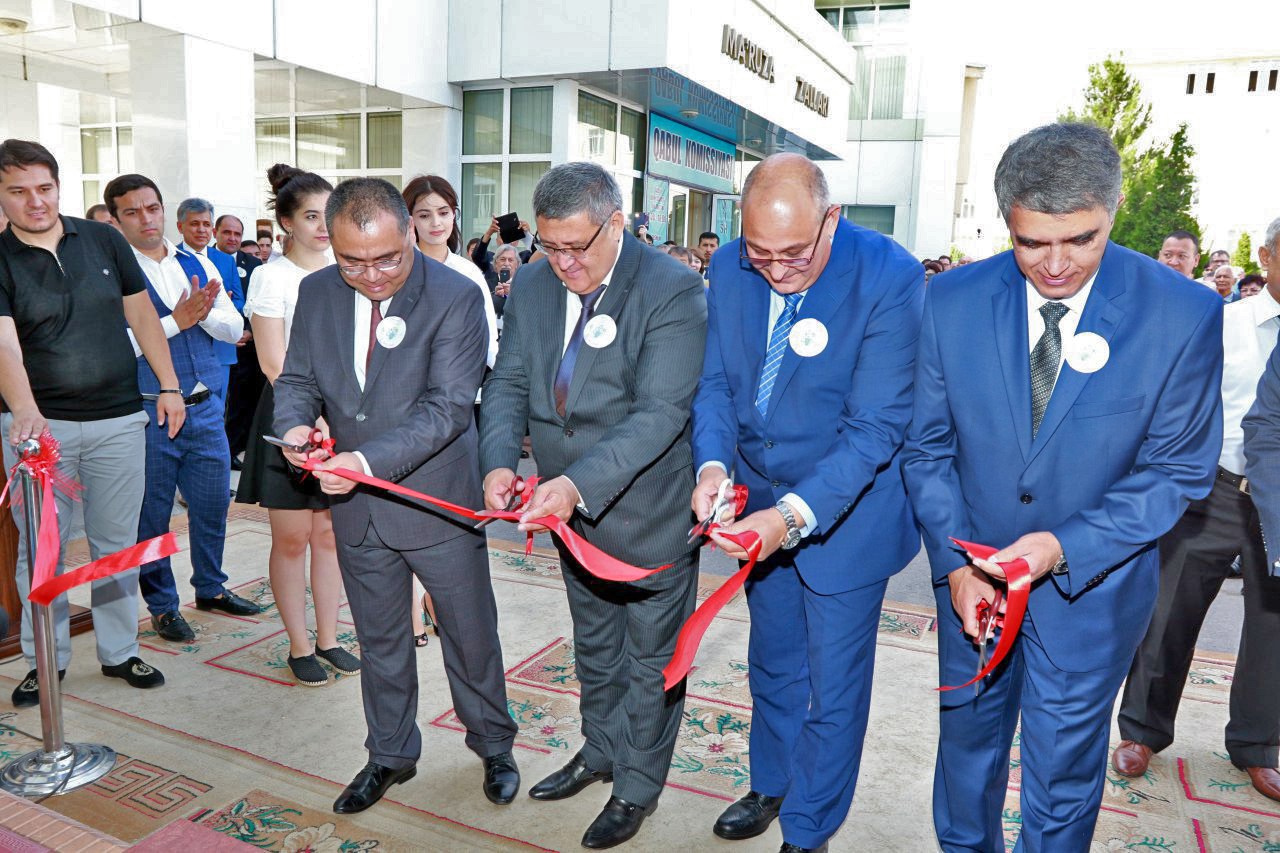 On June 8 the Tashkent Institute of Irrigation and Agricultural Mechanization Engineers (TIIAME) hosted the opening ceremony of Innovation and Scientific Research Cluster in the field of water management, the first in Central Asia. The cluster is established with the support of the Regional Environmental Centre for Central Asia in the framework of the Memorandum of Cooperation with TIIAME signed in August 2017.
"The purpose of this cluster is to ensure the effectiveness and sustainability of development projects. By creating a transfer of know-how to students and young researchers. The popularization of scientific activities among young people and development of critical thinking skills" said the TIIAME rector professor Uktam Umurzakov.
The opening ceremony was attended by the Minister of Water Resources of Uzbekistan Shavkat Khamraev, Minister of Higher and Secondary Education of Uzbekistan Inom Mazhidov, Minister of innovative development of Uzbekistan Ibrokhim Abdurahmonov, as well as more than a hundred members of the Central Asian International Environmental Forum, CAIEF 2018. Within the framework of which there was an opening.
"For three days we have been discussing that environmental and water problems of the 21st century can only be solved through innovative approaches and evidence-based solutions", - said CAREC Executive Director Dr Iskandar Abdullaev. Dr Abdullayev explained that the cluster is called upon to become the centre of attraction for scientists, practitioners and decision-makers. He also mentioned that CAREC in its activities is working closely with the sphere of science and education: "Through the lens of 17 years of experience we have come to the understanding that there is a need for a system of cooperation with the academic community."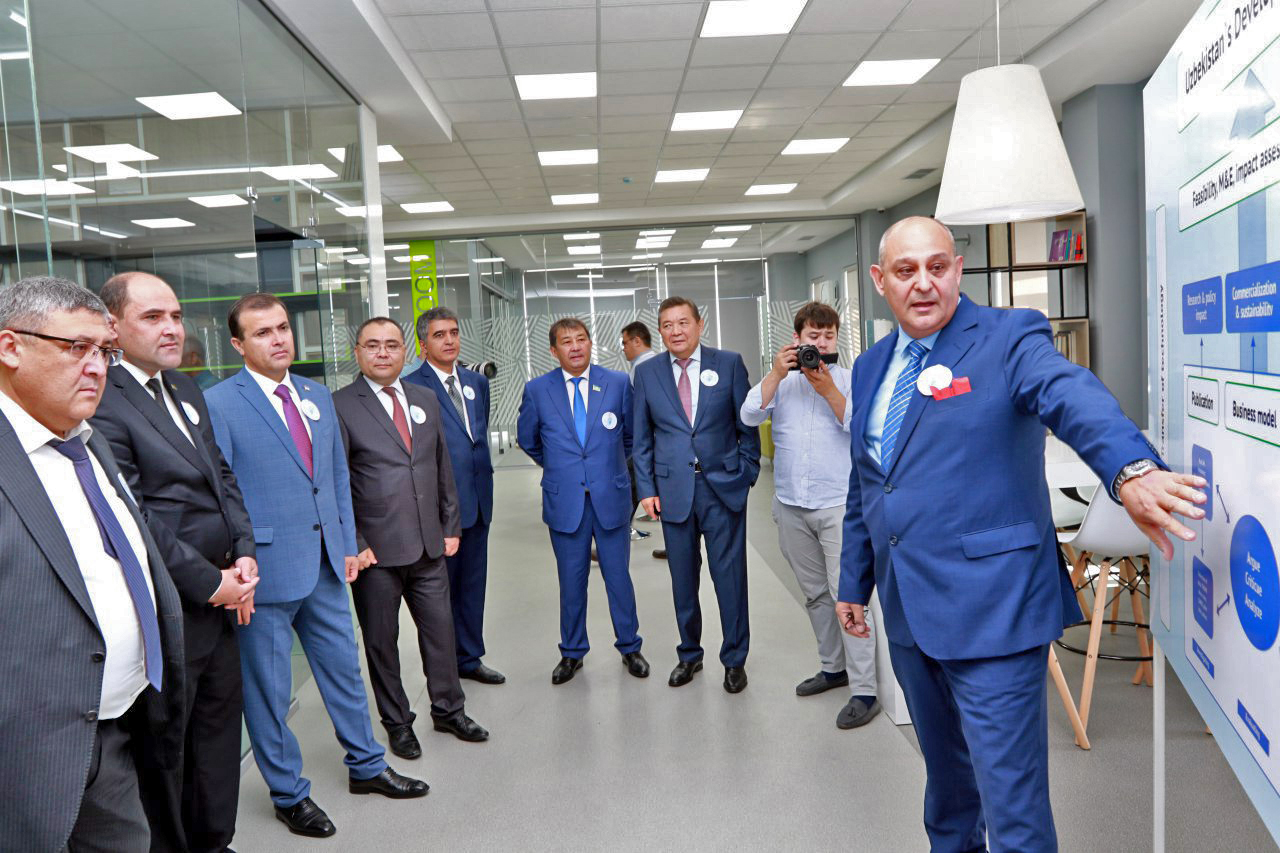 An innovative cluster consists of a working area, meeting rooms, and a laboratory. In general, the work of the cluster can be divided into three parts: the transfer of experience in the implementation of projects, the transfer of experience in scientific research and capacity development. It should be noted that the students will share useful practical skills: negotiating, drafting documentation, writing essays and articles for cited journals. Dr Abdullaev also underlined: "One of the tasks of the cluster will be precisely the search for innovative approaches to financing science. The attraction of private deposits, international grants and government funding."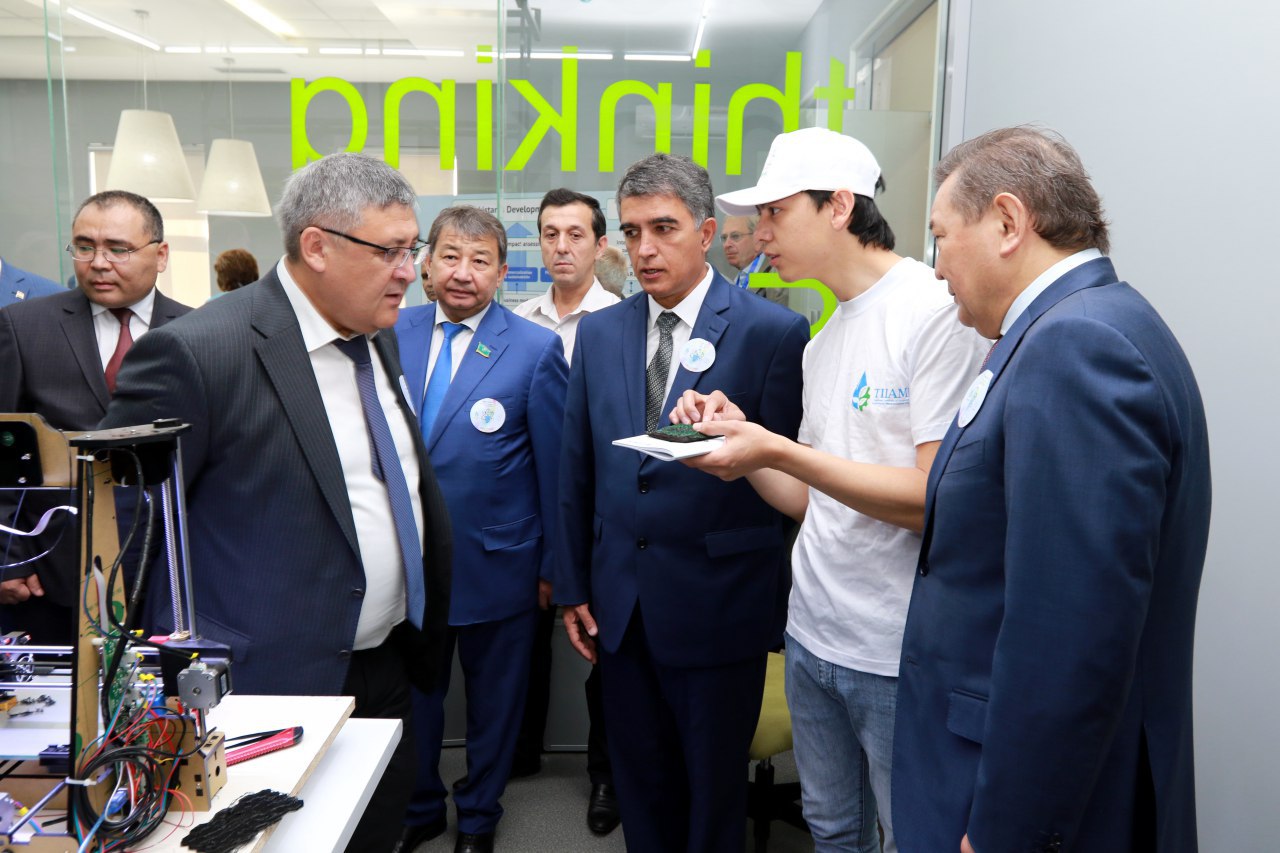 Immediately after the opening CAREC-TIIAME cluster is holding the first events. On June 9 a seminar on "Innovative research and teaching in the field of water management and agricultural development in Central Asia" by the Leibniz Institute of Agricultural Development in transition countries, IAMO, took place. From 13 to 19 June 2018 in the cluster will be held a seminar of the project "Central Asian Water» (CAWa) on "Innovative tools for better management of water resources."