12.12.2017
Dear readers,
We are pleased to present you the report on the 8th Central Asian Leadership Programme on Environment for Sustainable Development (CALP) held on September 11-22, 2017 in Almaty.
For us, current CALP edition was different for a number of reasons. First, in addition to the main topics (water cooperation, green economy), the programme also focused on the integration of sustainable development practices into everyday life following the EXPO-2017 "Future Energy" International Specialized Exhibition hosted by Kazakhstan. Secondly, for the first time, a large number of thematic sessions have been facilitated by our partners from international organizations.
Last but not least, the first Organizing Committee of the CALP Alumni Network was established.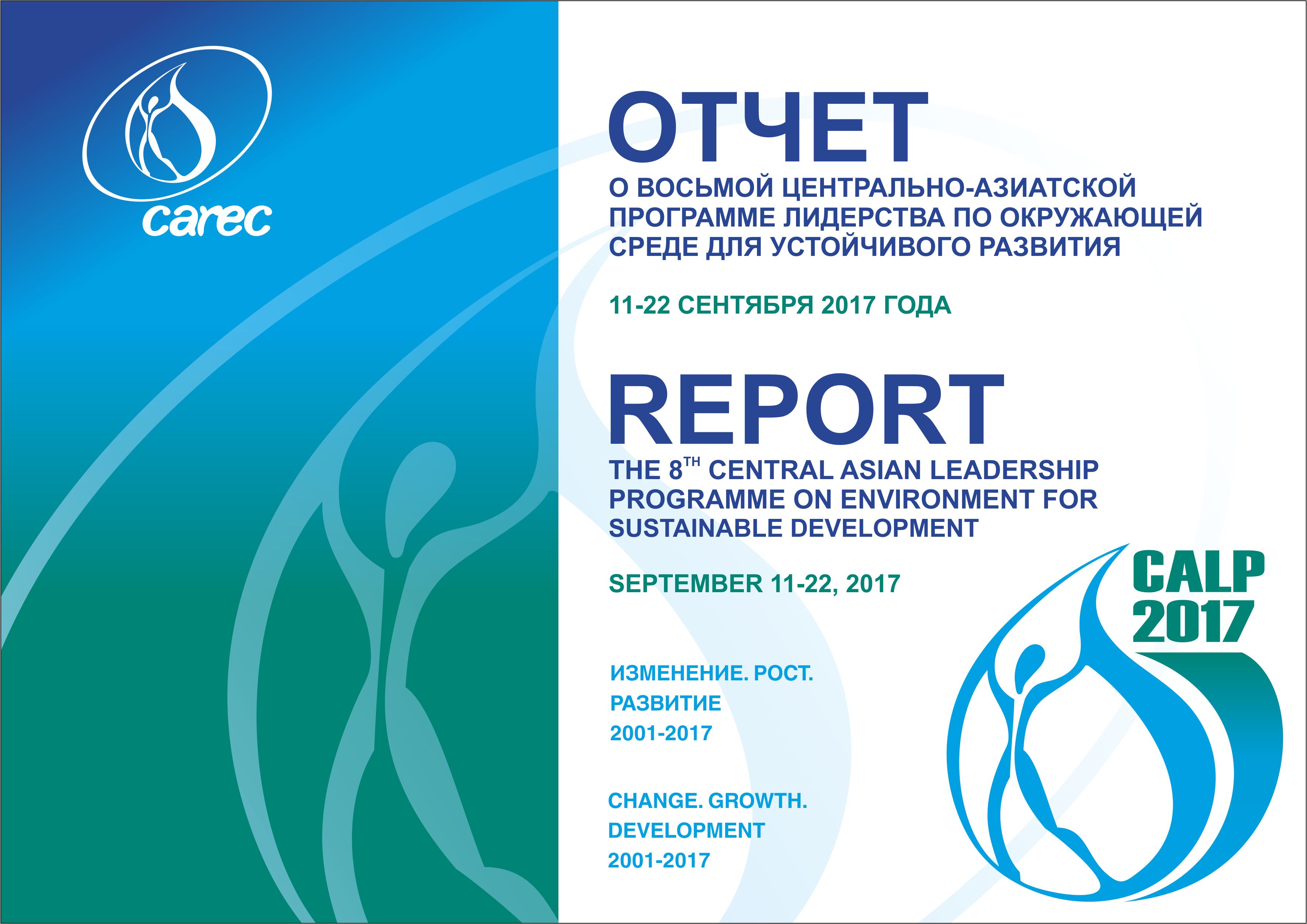 To access the report please click here