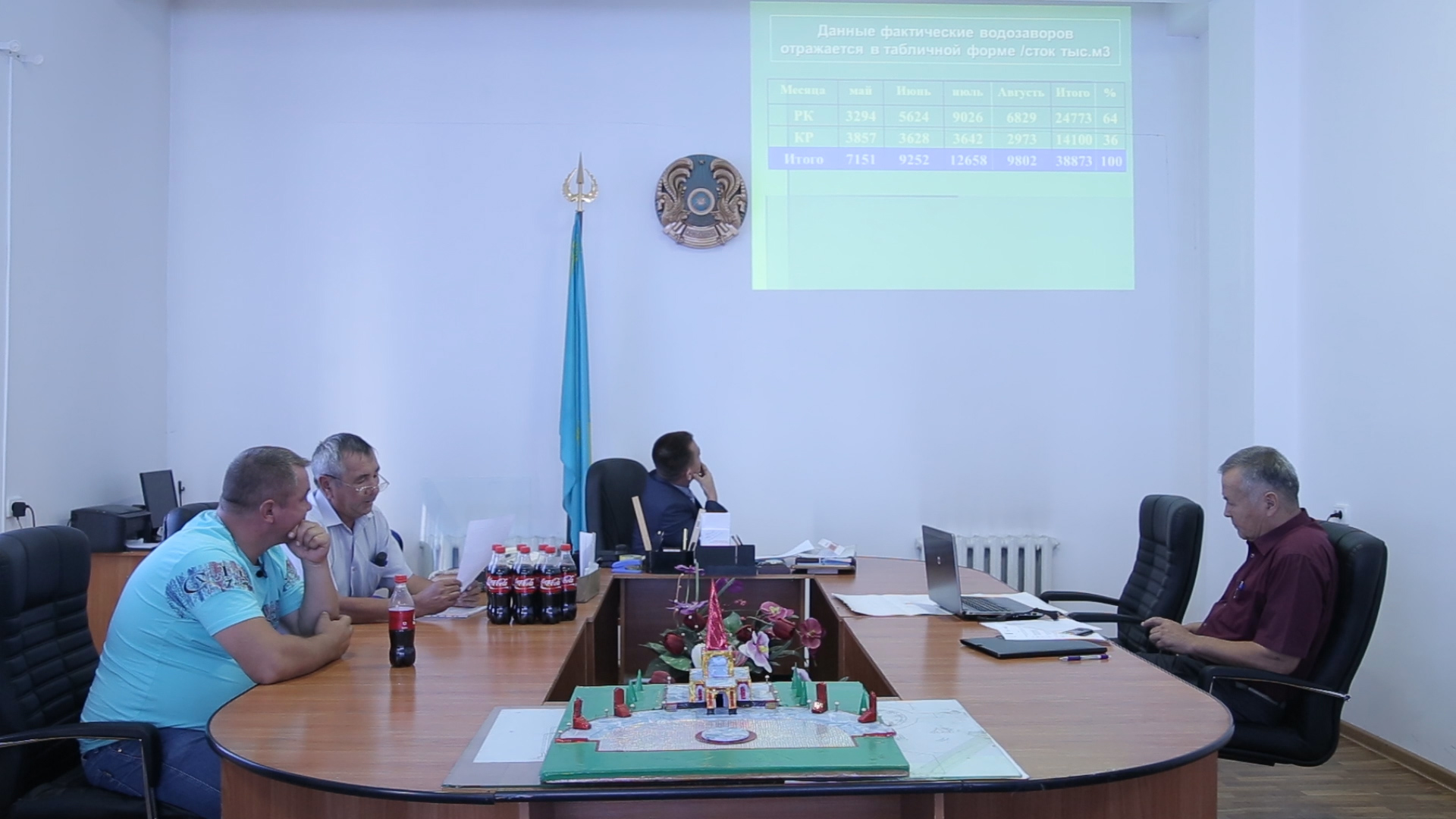 INTRODUCTION OF AN EFFECTIVE WATER USE SYSTEM IN MERKE DISTRICT OF ZHAMBYL REGION OF THE REPUBLIC OF KAZAKHSTAN
Ensuring water efficiency and preventing inefficient water use and water loss are the main challenges of irrigated agriculture. The project aims to enhance water resources management and reduce water loss in the Majlybaj Canal – one of the main canals in the target district. Its total length is 12.7 km, capacity – 3.5 mЗ/sec, the suspended area of irrigated lands – 2 688 ha.
The main project objectives include rehabilitation of the Majlybaj Canal (12.7 km) – TARGET ACTIVITIES FALL WITHIN THE FRAMEWORK AND WILL BE FUNDED BY THE SPECIAL NATIONAL PROGRAM – as well as 14 hydrological posts along the Majlybaj Canal.
Within the project, it is planned to install water-measuring devices to monitor water consumption. Specific operation schemes will be created to ensure rational watering based on crop and season requirements. In order to multiply the overall project effect it is, likewise, planned to hold local community trainings on effective water resources use. The UN Development Program (UNDP) and the Coca Cola Company's "Every Drop Matters" Program are the project donors while the project partners include the Akimat of the Merke District of Zhambyl Region and the local branch of the RSE "KazVodKhoz". Enhancement of irrigation and drainage infrastructure will provide for loss-free transportation of irrigation water from the intake source (i.e., river) or the dam water outlet to crop fields as well as safe discharge of surface (bogging) and under-surface (high level of ground water) water in case of its access in the fields.
Capacity building will allow to improve understanding of issues related to intra-farm water resources management, knowledge of irrigation norms and schedules as well as alternative irrigation techniques. Installation of more advanced measuring equipment will permit to control and monitor consumption of irrigation water and analyze possibilities of reducing water consumption in agriculture. Since water is a paid resource, installation of water-meters will stimulate farmers to save it by using an economic tool.
Expected results
1. Increased efficiency of applied irrigation technologies up to 70% by training local farmers on modern irrigation methods, zoning of irrigation techniques and controlled water discharge;
2. Increased efficiency of irrigation systems and channels up to 85% by carrying out high-quality reconstruction of the canal and its hydrological posts, installation of equipment and training of technicians;
3. Reduction of water loss by 30-40%.
Contacts: